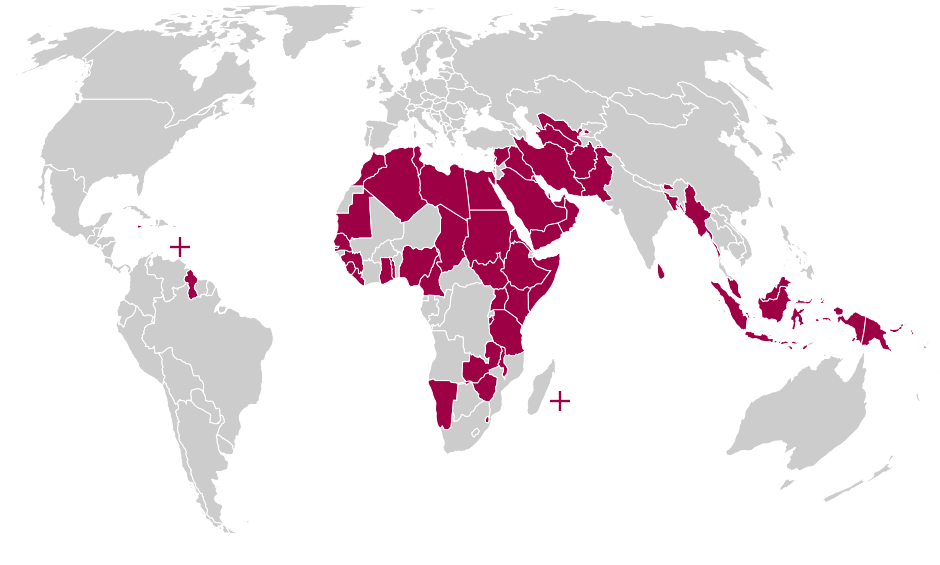 jurisdictions criminalise private, consensual, same-sex sexual activity. The majority of these jurisdictions explicitly criminalise sex between men via 'sodomy', 'buggery' and 'unnatural offences' laws. Almost half of them are Commonwealth jurisdictions.

.

jurisdictions criminalise private, consensual sexual activity between women using laws against 'lesbianism', 'sexual relations with a person of the same sex' and 'gross indecency'. Even in jurisdictions that do not explicitly criminalise women, lesbians and bisexual women have been subjected to arrest or threat of arrest.

jurisdictions in which the death penalty is imposed or at least a possibility for private, consensual same-sex sexual activity. At least 6 of these implement the death penalty – Iran, Northern Nigeria, Saudi Arabia, Somalia and Yemen – and the death penalty is a legal possibility in Afghanistan, Brunei, Mauritania, Pakistan, Qatar and UAE.

jurisdictions criminalise the gender identity and/or expression of transgender people, using so-called 'cross-dressing', 'impersonation' and 'disguise' laws. In many more countries transgender people are targeted by a range of laws that criminalise same-sex activity and vagrancy, hooliganism and public order offences.
Sign up to our newsletter for updates on key legal challenges to anti-LGBT laws around the world, news on the reform of discriminatory laws in the Commonwealth, comment from our Director on landmark judgments and employment opportunities at the Trust.
SIGN UP FOR OUR NEWSLETTER