In a landmark case announced in 2021, the Inter-American Commission on Human Rights found the Jamaican government responsible for violating multiple rights of a gay man and a lesbian and urged an immediate repeal of the country's homophobic laws.
The Human Dignity Trust, which supported the case since 2011, brought together key figures in the case and from Jamaica to discuss the impact of the historic ruling the Commission's findings and the implications for LGBT people in Jamaica, the Caribbean and beyond.
Speakers:
Gareth Henry, Executive Director at the Black Coalition for AIDS Prevention and one of the petitioners in the case.
Glenroy Murray, Director of Strategy & Impact J-FLAG.
Téa Braun, Director, Human Dignity Trust.
Conway Blake, Trustee, Human Dignity Trust.
The Jamaican claimants in the case, Gareth Henry, a gay man living as a refugee in Canada, and Simone Edwards, a lesbian who was also forced to flee the country, had argued that sections of the 1864 Offences Against the Person Act – a British colonial-era law that outlaws the 'abominable crime of buggery' and acts of 'gross indecency' with punishments of up to ten years in prison with hard labour – violate their rights and legitimise violence towards the entire LGBT community in Jamaica.
The decision, made by the Inter-American Commission on Human Rights on 28 September 2019 but kept strictly confidential under their orders until February, is the first-ever decision of the Commission to find that laws criminalising lesbian, gay, bisexual and transgender (LGBT) people violate international law, this is now the landmark LGBT human rights case for the entire Caribbean region.
The Commission urged Jamaica not only to repeal the buggery and gross indecency laws, but also to enact anti-discrimination legislation, to provide training and education on LGBT human rights and to collect data on the prevalence and nature of discrimination and violence against LGBT people.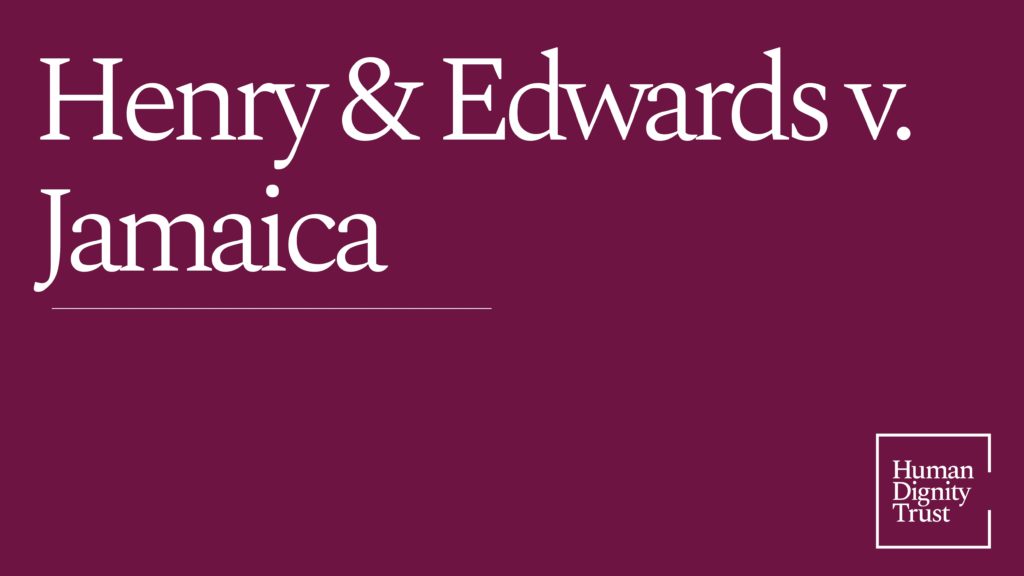 This event was proudly supported by Freshfields Bruckhaus Derringer.