In a strong sign of the stage of its evolution as a leading international human rights organisation, the Human Dignity Trust – which recently celebrated its 10-year anniversary – bids farewell to the three longest-serving members of its Board of Trustees, Tim Otty QC, Tim Throsby and Rt Hon Shaun Woodward, whose maximum terms had come to an end. The members had been with the Trust for a decade, and played a significant role in the inception, growth and development of the organisation.
The Trust is also very pleased to announce the appointment of Julia Chain as the new Chair of the Board of Trustees.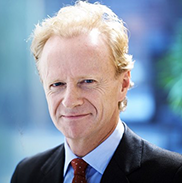 The Trust was the brainchild of Tim Otty QC, who was not only its inaugural Chair, serving as such from 2011 to 2016, but who played a key role in the Trust's legal work in multiple countries around the world as a leading human rights silk. He steps down as both Deputy Chair and Chair of the Legal Committee of the Board but will remain ex-officio on the Committee and will continue to be available as Counsel to assist in litigation the Trust supports.
'It has been an immense privilege to be involved in the work of the Trust since its foundation. It is an organisation dedicated to a simple concept reflected in its title: every individual is entitled to basic dignity, to be who they are, and no-one should be criminalised by reference to an intimate aspect of their identity – their sexual orientation. I am very proud of all we have done, working with others, to advance this simple idea and to challenge discriminatory laws,' Tim commented.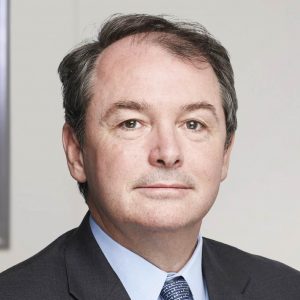 Tim Throsby has also been instrumental in the work of the Trust since 2011, and his significant financial contribution allowed the Trust to start work in its inception period. As a former CEO of Barclays Bank along with many other senior roles in the finance sector, he brought significant business experience and financial acumen to the Board. He steps down as Deputy Chair and as a member of the Finance and Audit Committee.
'I was so very lucky to be asked by Tim Otty to help kick off his efforts to start and build the Trust. It has been a privilege to be part of the efforts and impact of Jonathan Cooper OBE and then Téa Braun as Chief Executives in leading the team in their fantastic work across many jurisdictions, and with so many extraordinary teams on the ground in each location,' reflected Tim.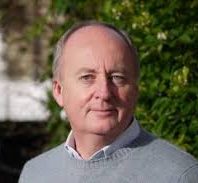 Rt Hon Shaun Woodward had been a trustee since 2012 and took over from Tim Otty as Chair of the Board of Trustees in 2016. He was a UK Member of Parliament for 18 years and served in government as Secretary of State for Northern Ireland and as Minister for Creative Industries & Tourism.
'It has been a privilege to have been Chair of the Trustees in a period of enormous growth of the organisation. I am very proud of all we have achieved together, and very grateful to our supporting lawyers, patrons, donors, fellow trustees and all our brilliant staff – all of whom enable this extraordinary work to continue,' said Shaun.
The Trust is delighted to welcome Julia Chain as the new Chair of the Board of Trustees. Julia has over 30 years' experience in legal and managerial roles in both private practice and industry. She was the first woman managing partner of a top 100 law firm, Andersen Legal. Julia also has extensive experience in the charitable sector from her roles as Deputy Chair of Norwood, a leading learning disability and children's charity and Deputy Chair of the former Commission for Racial Equality.
'I am really delighted to be joining the Trust and I am proud to be able to participate in the work of combating the discrimination and persecution LGBT communities face globally. I am looking forward to working with such skilled and experienced colleagues, including some of the best legal minds in the UK, and helping to make a real difference,' said Julia.