The Human Dignity Trust has today launched an innovative new digital tool to support the reform of outdated and discriminatory sexual offence laws around the Commonwealth.
Changing Laws, Changing Lives: Assessing sexual offences laws in the Commonwealth, reviews sexual offence legislation in all 54 Commonwealth member states using a set of indicators to assess their human rights compliance in four areas of law – sexual assault, child sexual assault, disability and consensual same-sex sexual activity.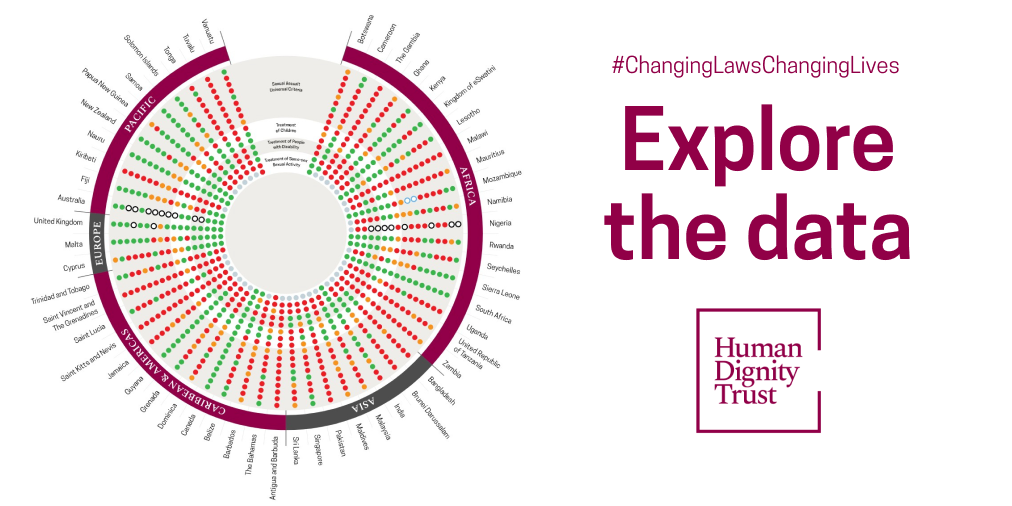 The Trust believes that making complex and often impenetrable legal data accessible to wider audiences is vital in the effort to change laws and change lives. By clearly presenting this vital information we hope to inspire change, highlight gaps and identify good practice in laws that are meant to protect everyone, including the most vulnerable members of our societies.
Showcasing the Trust's in-depth research in a user-friendly way not only encourages governments to boldly embrace change, but also assists activists to pursue legal reform and impact the lives of LGBT people and other marginalised groups.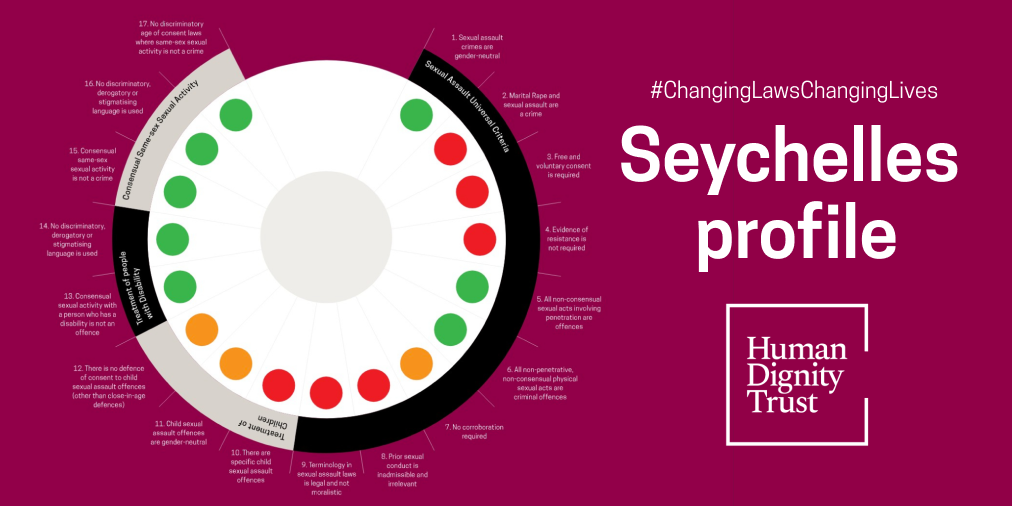 The tool assists legal reform by presenting and sharing data developed from the Trust's acclaimed research in a variety of innovative and useful ways. Using data visualisation to bring information together in an intuitive way, the tool uses a red, amber, green traffic light system to demonstrate at-a-glance to what extent legislation is human rights compliant across seventeen indicators of good practice.
The tool also allows for comparisons across Commonwealth countries and highlights inconsistencies in legislation. For instance, in 32 Commonwealth countries it is not a crime for a woman to be raped if the perpetrator is her husband; yet it remains a crime for LGBT people to engage in consensual, intimate relationships in 35 countries.
Country level assessments illustrate in detail how individual countries perform against good practice indicators, whilst individual indicators can be applied within the tool to illustrate the extent to which they are met across all Commonwealth countries.
Changing Laws, Changing Lives provides for comparisons across countries and demonstrates that change is possible, by highlighting examples of good practice. For example, Commonwealth countries such as South Africa, Nauru, Australia and Canada perform consistently well when assessed against good practice indicators.
Our hope is that this practical research tool identifies at-a-glance the fundamental, base-line criteria for good practice that any sexual offence law should meet, clearing the way for bold reform across the Commonwealth.